Group Intern summer '23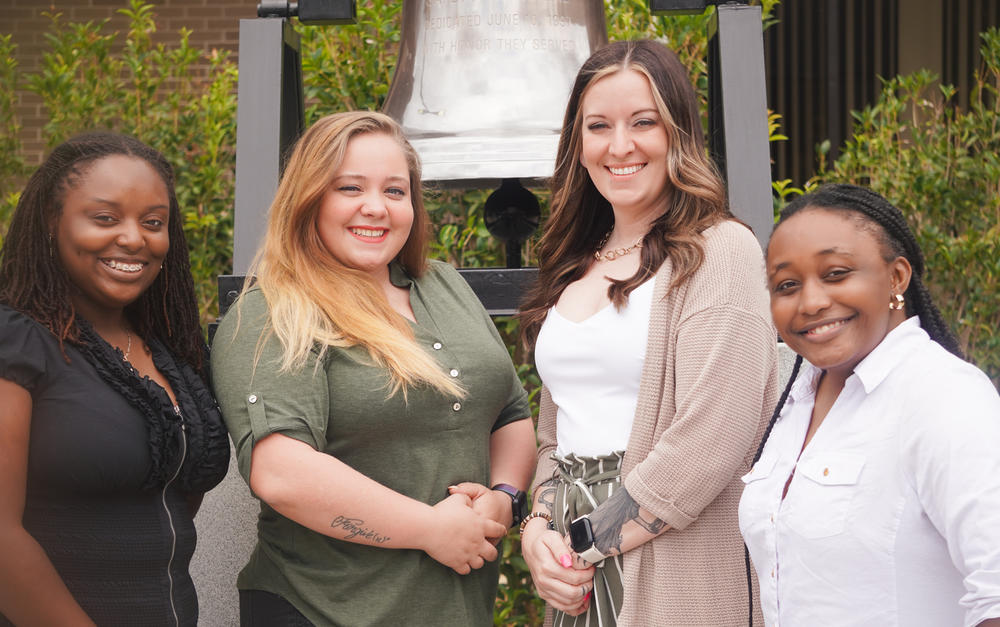 DCS offers Internship Opportunities!
At the Georgia Department of Community Supervision (DCS), we are committed to creating valuable opportunities for college students through our unpaid and paid internship program. Our program is a dynamic opportunity that goes beyond the classroom to provide college students with hands-on experience and valuable credits. Here are some notable highlights of our internship program:
Unlock Potential, Earn Course Credits:
The DCS Internship Program is strategically designed to offer a blend of challenge and reward, enriching the educational journey while contributing to the agency's goals. It's a win-win for everyone involved.
Statewide Presence:
Spanning Georgia's 50 judicial circuits, our agency proudly extends internship opportunities throughout the state. This immersive experience lets students collaborate with skilled mentors while exploring diverse units within our department.
Guided Growth:
Under the guidance of a Community Supervision Officer, interns undertake a range of responsibilities that facilitate their understanding of Georgia's probation and parole process. These day-to-day activities contribute to the heart of the DCS mission, providing invaluable assistance.
From Interns to Professionals:
DCS provides an opportunity for upcoming graduates through contingent hires, enabling a smooth transition into becoming active employees. Our selection process for these roles places emphasis on outstanding dedication and performance. We also offer internship opportunities in Finance, External Affairs, Information Technology, and various fields. 
A Record of Success:
We are delighted to share that 48 former interns have become full-time employees at DCS. Since 2018, we've hosted over 200 internships agency-wide. Our internship opportunities are competitive and require meeting certain GPA requirements.
Must be a junior, senior, or graduate level student at a 4-year accredited college/university with a minimum Grade Point Average (G.P.A.) of 2.5 for unpaid internship opportunities and (G.P.A.) of 3.0 and above for paid internship opportunities.

For more information about our paid internship program, please visit our website at dcs.ga.gov or send us an email at [email protected] 
Minimum Qualifications
Must be a U.S. citizen or a lawful alien.

Must be a junior, senior, or graduate level student at a 4-year accredited college/university with a minimum Grade Point Average (G.P.A.) of 2.5.

Must be majoring in Criminal Justice, Psychology, Sociology, Social Work, Political Science or Public Administration, Pre-Law Accounting, Finance, Business Administration, Computer Information Systems, Economics, Journalism, Management, or Human Resources.

Must be recommended by a faculty member.

Must have no criminal history of offenses involving moral turpitude or a pattern of disregard for public safety. Careful consideration will be given to any criminal history the applicant might have.

Must be physically able to perform the duties of a community supervision officer if seeking a Community Supervision Officer Internship.
How to Apply
Interested applicants can download an internship application from the "Related Files" section at the bottom of this page. Completed internship applications should be emailed to [email protected], along with a copy of your official transcripts. Once received, the DCS Office of Human Resources will review your application and contact you.
DCS INTERNSHIP APPLICATION.pdf